Account Executive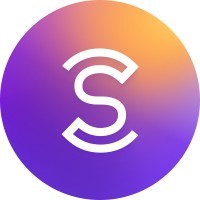 Sweatcoin
Sales & Business Development
London, UK
Posted on Saturday, November 11, 2023
What is Sweatcoin?
Welcome to the world of Sweatcoin, where getting fit becomes a thrilling adventure that saves the planet! Imagine a global currency that rewards you for simply moving your body. Our mission is to inspire a billion people worldwide to join the Sweatcoin revolution, earning rewards while they get active. And get ready, because we've created a marketplace that will blow your mind—where every step you take unlocks incredible treasures!
Calling all Superstars: Join Us as an Account Executive!
Hey, you! We're on the lookout for an exceptional Account Executive to join our rapidly growing sales squad. If you have an uncanny talent for spotting opportunities and a passion for building partnerships, this is the opportunity you've been waiting for. Get ready to take our affiliate marketing and partnerships to soaring new heights!
What Awaits You: The Job of Your Dreams!
Embrace your inner superhero as you craft and execute our game-changing sales and partnerships strategy.
Connect with new brands for your target territory, helping them scale globally and achieve greatness.
Transition brands seamlessly to our marketplace manager, ensuring a smooth and efficient process.
Test and refine our team's outreach methods, constantly improving our approach.
Rise to the challenge and exceed individual targets with flair and finesse.
Dive into cross-functional projects, streamlining operations and optimizing our path to success.
Don your negotiation cape, ensuring we seal the most promising deals.
What We're Looking For: The Superhero Checklist
You're a digital sales dynamo with 3-5 years of experience (bonus points if you've conquered the performance marketing space).
Deal-making is your superpower, and you've achieved greatness with deals worth over £30,000.
Crushing sales targets is your modus operandi, and your track record reflects your sales prowess.
Sales best practices are your secret weapons, unleashing their power to conquer the revenue realm.
Why Join the Sweatcoin Family: Perks That Make You Go "Wow!"
Enjoy the freedom to work wherever you desire with our remote-friendly setup and flexible working hours. Results matter more than the tick-tock of the clock!
Get equipped with sleek Apple devices for work—stylish tools for the modern warrior.
Become a true Sweatcoin champion with stock options available after 12 months of joining our forces.
Unleash your adventurous spirit with thrilling team building escapades in exciting locations. Prepare for unforgettable memories!
Bring your furry friend to work! Our dog-friendly office at The Ministry near Borough Tube Station will make your pup's tail wag with excitement. Plus, enjoy free gym access, rejuvenating yoga classes, and even complimentary tickets to Ministry of Sound club if you join us in London.
Your well-being matters, and that's why we provide full health insurance coverage, including optical and dental services.
Unmasking the Adventure: Your Journey Through Our Epic Hiring Process!
Video Screening → HR Call (30mins)→ LineManagers Interview(30 mins) → Head of Business Operations interview (30 mins)→ Cultural Interview(30 mins) → 2/3 References
Are you ready to join the Sweatcoin family? Embrace the adventure and let's make a positive impact on the world, one step at a time!