Warehouse Manager - Internship - Spain 🇪🇸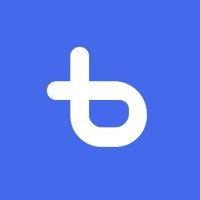 Bigblue
Guadalajara, Spain
Posted on Wednesday, May 3, 2023
As Amazon is pouring billions into its e-commerce infrastructure, independent brands are struggling to offer the same level of trust and experience to their customers. They're now faced with a difficult choice: hop onto the Amazon train or lose customers every day. Bigblue helps independent brands fight back. Together with companies like Stripe and Shopify, we're arming the direct-to-consumer rebellion.
Shopify
powers their e-shop,
Stripe
makes payment trivial, and we,
Bigblue
store and deliver their products around the world.
Founded in 2018, we have raised $18M, and we are now more than 100 employees working from our offices in Paris, Madrid, London, and remotely.
Location: Guadalajara (Spain)
We are looking for a Warehouse Manager Intern to work with
Claudia
and help managing one of our world-class warehouses in
Guadalajara -
1 hour away from Madrid.
The role represents a critical function within the Bigblue fulfillment team to deliver an exceptional experience to our merchants.
It is a unique opportunity to have a meaningful impact on our customers, to learn a lot and to get a 360 view on the e-commerce supply chain.
Missions ✍️
Monitor the progress of our deliveries and ensure customer satisfaction
Ensure compliance guidelines are met
Consistently hold warehouse partners to strict SLA expectations
Identify systemic issues and expose opportunities to improve operations
Recommend and implement methods and procedures to enhance performance
Build strong relationships with all warehouse stakeholders
Requirements 🙌
Student with 2 to 5 years of higher education, ideally with a major in logistics, purchasing or operations.
Ability to travel onsite approximately 90% of the time.
Strong computer literacy skills, including usage of Google Sheets/Excel.
Outstanding analytical skills
Exceptional verbal written communication skills
Having experience in logistics/warehouse is a plus
Fluent in Spanish and English
Benefits 💙
Learn a LOT in many different fields (product, logistics, data, etc.)
Work with the most promising European D2C brands and have a real influence on their overall strategy
Prospects for a permanent role after the internship
MacBooks are our standard, but we're happy to get you whatever equipment helps you get your job done
We want to hear from you!Regardless of sex, gender identity, sexual orientation, race, color, religion, origin, disability, age… At Bigblue, we create equal opportunities for all and make our culture as inclusive as possible. Because we believe that challenging assumptions andembracing diversity in experiences and backgrounds is what makes us stronger.
Because whatwe value first and foremost are curiosity and growth-driven minds. So regardless of who you are and how many "boxes" you tick on the job description if you have the energy and passion to help shape Bigblue's entrepreneurial adventure,APPLY.