Performance Marketing Manager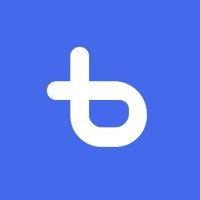 Bigblue
Marketing & Communications
Paris, France
Posted on Monday, May 15, 2023
As Amazon is pouring billions into its e-commerce infrastructure, independent brands are struggling to offer the same level of trust and experience to their customers. They're now faced with a difficult choice: hop onto the Amazon train or lose customers every day. Bigblue helps independent brands fight back. Together with companies like Stripe and Shopify, we're arming the direct-to-consumer rebellion.
Shopify
powers their e-shop,
Stripe
makes payment trivial, and we,
Bigblue
store and deliver their products around the world.
Founded in 2018, we have raised $18M, and we are now more than 95 employees working from our offices in Paris, Madrid, London, and remotely.
About the role 🚀
Location: Paris
We seek a highly motivated and detail-oriented Performance Marketing Manager to join our Marketing team.
In this role, you will manage all digital advertising campaigns and the entire funnel optimization strategy for to ensure maximum conversion rate on Bigblue's website and landing pages.
You will work closely with our Marketing Lead, ads agencies and CEO to develop and execute digital marketing strategies that drive traffic and revenue.
Missions ✍️
Develop and execute online advertising campaigns across various platforms, including Google Ads, Facebook, LinkedIn, and Twitter, to generate leads and drive conversions for Bigblue's Logistics SaaS solutions.
Optimize campaigns by analyzing performance metrics, identifying trends, and adjusting strategies to maximize ROI.
Manage and allocate advertising budgets effectively to ensure optimal use of resources and achievement of desired results.
Utilize advanced targeting capabilities to reach the most relevant audience segments, based on factors such as demographics, location, and interests.
Conduct A/B testing and experimentation to identify the best-performing ad creatives, headlines, and targeting options.
Collaborate with the marketing team to develop compelling ad copy, creatives, and landing pages that resonate with our target audience and drive results.
Monitor and report on campaign performance, providing insights and recommendations for continuous improvement.
Stay up-to-date with industry trends and best practices, applying new knowledge to optimize our advertising strategy.
Requirements 🙌
3+ years of experience managing online advertising campaigns across multiple platforms, including Google Ads, Facebook, LinkedIn, and Twitter.
Proven track record of generating leads and driving conversions through online advertising.
Strong analytical skills and the ability to make data-driven decisions.
Experience with A/B testing, campaign optimization, and performance reporting.
Excellent communication and collaboration skills.
Ability to work in a fast-paced environment and manage multiple projects simultaneously.
Passion for e-commerce and digital marketing.
Benefits 💙
Brand new offices (with rooftop) in Paris 9th
We are a team of foodies, so twice a week, lunch is on us.
Alan 100% covered by the company
Founders-led company
We offer competitive compensation packages, along with meaningful equity
We want to hear from you! Regardless of sex, gender identity, sexual orientation, race, color, religion, origin, disability, age… At Bigblue, we create equal opportunities for all and make our culture as inclusive as possible. Because we believe that challenging assumptions and embracing diversity in experiences and backgrounds is what makes us stronger.
Because what we value first and foremost are curiosity and growth-driven minds. So regardless of who you are and how many "boxes" you tick on the job description if you have the energy and passion to help shape Bigblue's entrepreneurial adventure, APPLY.
Process
- Informal discovery call (Google Meet)
- Deep-dive interview (Google Meet)
- Case study
- On-site interviews (in our Paris office, half-day)
- References