Junior Account Manager - Spain 🇪🇸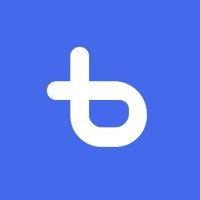 Bigblue
Sales & Business Development
Madrid, Spain
Posted on Friday, May 26, 2023
As Amazon is pouring billions into its e-commerce infrastructure, independent brands are struggling to offer the same level of trust and experience to their customers. They're now faced with a difficult choice: hop onto the Amazon train or lose customers every day. Bigblue helps independent brands fight back. Together with companies like Stripe and Shopify, we're arming the direct-to-consumer rebellion.
Shopify
powers their e-shop,
Stripe
makes payment trivial, and we,
Bigblue
store and deliver their products around the world.
Founded in 2018, we have raised $18M, and we are now more than 90 employees working from our offices in Paris, Madrid, London, and remotely.
About the role 🚀
Location: Madrid
We are looking for a data-driven and customer-focused Junior Account Manager to join our team.
You will
- provide exceptional support to our merchants, ensuring seamless operations and fostering strong relationships with them
- play a vital role in growing our existing merchants, expanding their international presence, and maximizing upsell opportunities utilizing our software features
Missions
Efficiently handle operation requests from merchants, including order updates, delivery inquiries, and general support.
Resolve issues and provide timely solutions to ensure customer satisfaction and maintain high-quality service levels.
Conduct training sessions and workshops to empower merchants and enhance their understanding of our platform, processes, and tools.
Provide guidance and assistance to merchants, enabling them to effectively navigate our systems and optimize their operations.
Contribute to the development and improvement of Help Center articles, FAQs, and tutorials to provide comprehensive self-service resources for merchants.
Collaborate closely with cross-functional teams, including Product and Transport teams, to ensure efficient problem-solving and the seamless execution of operations.
Establish and nurture strong relationships with our merchant partners, serving as their primary point of contact for any queries or concerns.
Proactively engage with merchants to understand their needs, anticipate potential issues, and provide personalized support and guidance.
Analyze merchant data and metrics to identify trends, patterns, and opportunities for improvement in their performance and operational efficiency.
Prepare regular reports and presentations summarizing key performance indicators (KPIs) and insights for merchants, highlighting areas of success and areas for optimization.
Requirements 🙌
3+ years of experience in a client-facing role
Exceptional organizational & time management skills
Excellent problem-solving skills
Multi-tasker with great prioritization skills
Fluent in Spanish and English
Excellent interpersonal skills
Analytical mindset
Quick learner — you are able to assimilate huge amounts of information quickly.
Customer ultra-centricity
Be 100% in line with the Bigblue values
Bigblue is for you if you want ... ❤️
Be part of a caring and passionate team
Discover the fast-paced world of a hyper-growth start-up and contribute strongly to the company's strategy
Be autonomous very quickly and evolve in a hyper stimulating context
Solve the unsolvable and become the hero of our customers
We want to hear from you! Regardless of sex, gender identity, sexual orientation, race, color, religion, origin, disability, age… At Bigblue, we create equal opportunities for all and make our culture as inclusive as possible. Because we believe that challenging assumptions and embracing diversity in experiences and backgrounds is what makes us stronger.
Because what we value first and foremost are curiosity and growth-driven minds. So regardless of who you are and how many "boxes" you tick on the job description if you have the energy and passion to help shape Bigblue's entrepreneurial adventure, APPLY.
Process
- Informal discovery call (Google Meet)
- Deep-Dive call (Google Meet)
- Case study
- On-site interviews (in our Madrid office, half-day)
- References