Senior Product Manager | Berlin or Europe remote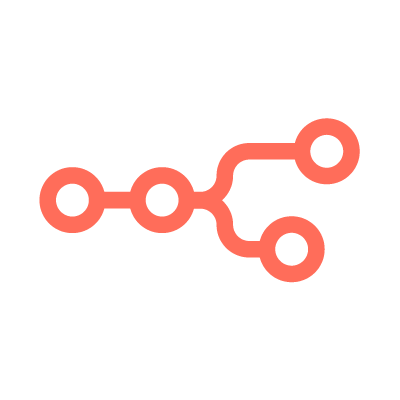 N8n.io
Product
Berlin, Germany
Posted on Monday, May 22, 2023
Description
Are you a passionate Product Manager, looking to join an early-stage company and truly have an impact on its development from day one? Are you excited by technical products that our users love (NPS of 70) and want to work on a tool a lot of engineers already love to use (23k stars on Github, 75m+ Docker pulls)? Then look no further!
n8n is a low-code workflow automation tool that allows you to connect different services together with custom logic (think Zapier, but source available and more powerful). In a world where everything is moving to the cloud, we're aiming to be the glue of the internet that allows anyone to connect everything with anything.
Investors are really excited about this: we were Sequoia's first seed investment in Europe and raised a $12m series A last year. We're using that money to grow awareness and usage even faster and accelerate monetization.
n8n is a company going places fast, and this is an opportunity to get in on the ground floor.
Your role
We've built a product that people love (NPS of 70) and a strong community around it. Now it's time to think about monetising that product.
You will own the monetisation of n8n's core product end-to-end, including the P&L, analytics, pricing, user journey, etc. This includes:
Engaging with our customers, understanding their world and validating our value proposition with them
Owning the product vision and roadmap for our paid features, prioritizing what will contribute most to the company
Managing product discovery, including requirements gathering and user testing (together with Design and Engineering)
Maintaining great product delivery processes that result in fast, frequent, high-quality releases
Measuring the uptake of those features and figuring out how to maximise their adoption
Requirements
You have end-to-end product management experience with a track record of shipping amazing products and features in a fast-paced environment
You always put yourself in other people's shoes to understand their problems, needs, and desires, even when they don't know themselves what they want.
You love cutting through the complexity to get at the heart of the issue and solving complex user/business problems.
You geek out about data analysis, and feel uneasy when you don't have metrics to back up assumptions. Ability to code / write SQL is a big plus
You get on with people easily, love working in international teams, and can tactfully fight your corner when you believe something is important
You're curious and have a broad range of interests. You love learning new stuff (super important)
You're humble, kind, and are open to feedback (super duper important)
You're fluent in English (the language of our office) and willing to live in Berlin (we help with relocation). Alternatively, you live no more than 2 timezones away from Berlin and you're willing to travel there at least once a month
Benefits
Firstly, we're all about transparency. We all know what everyone's working on, how's the company doing — the whole shebang
People at n8n care. For instance, you'll get a present on your birthday 🎁
We love our product. We have regular office hackathons to see who can build the coolest thing with it
Being fair is really important to us. We pay very competitive salaries. And equity? Of course we give you equity 😉
We're big fans of open source, and you'll get $100 per month to give to projects you care about
30 days' vacation per year
Our company language is English. n8n is an equal opportunity employer and does not discriminate on the basis of race, religion, color, national origin, gender, sexual orientation, gender identity, age, marital status, veteran status, or disability status.